Dental Implants Nottingham
At Hilton Dental we know that if you lose one or more of your teeth you may feel emotional upset and a sense of embarrassment. You may have heard of or be considering dental implants as a solution to missing teeth. Our main concern at Hilton Dental is that we offer our patients the correct information that they need to allow them to make an informed choice about dental implants in Nottingham.
​
All our implant patients are consulted on a one-to-one basis so we can make sure we fully explain the procedures involved and provide you with full information on the benefits of dental implants, support and guidance to allow you to make the right decision for your oral health.
​
Dr. Missan, the Implant dentist and surgeon at Hilton Dental has completed a two-year training programme in Implant Dentistry at the Royal College of Surgeons of England This is the gold standard qualification in this Implant Dentistry. He has also been awarded the advanced certificate in Implant Surgery in recognition of his additional surgical skills in block bone and maxillary sinus grafting. Dr. Missan is one of only a handful of Dentists to have received this recognition in the UK.
​
Although we have answered some of the most common questions we are asked about implant surgery here on our website (further below), we understand that speaking to our dentist face to face can go a lot further to alleviate any worries or concerns you may have about a dental implant treatment.
​
If you feel you could benefit from a consultation please don't hesitate to get in touch. Our friendly staff at our practice in West Bridgford Nottingham will be happy to arrange an initial consultation worth £35 completely free of charge and without any obligation.
I have completed a rigorous two year training programme in Implant Dentistry at the Royal College of Surgeons of England, the gold standard qualification in this field. I was further awarded the advanced certificate in Implant Surgery in recognition of my additional surgical skills in block bone and maxillary sinus grafting (making it possible for implants to be placed in areas where there has been extensive bone loss after tooth removal). I am one of only a handful of Dentists to have received this recognition in the UK. As a leading provider of dental implants in Nottingham I accept referrals for dental implant treatment and am a clinical coach, training and helping other Dentists to develop their skills within implant dentistry.
"Dental implants are a very good solution for missing teeth, they have over the years superseded more traditional treatments which include dentures, which is something that you have to remove, which a lot of people don't like and they would like fixed treatment options."
Dental Implant FAQ's
What are dental implants?
---
A dental implant looks like a small screw which is made from titanium. It is securely fused into the precise position of the missing tooth or teeth. Once fitted the implant will provide long-term support for your new replacement teeth which can take the form of a crown, bridges or dentures. The colour and shade of a replacement tooth can be made to mimic your natural tooth
---
The benefits of dental implants
---
There are a number of reasons why patients choose to have dental implants over other teeth replacement procedures. Dental implants are a fixed long term solution and are therefore considered to be the 'gold standard' treatment for the replacement of missing teeth. ​ Missing teeth can result in bone loss, and when the bone that holds up the structure of the face deteriorates this can lead to premature aging. An implant will mimic the structure of the missing bone and help you to maintain a youthful appearance. ​ Replacing missing teeth with dental implants can restore your ability to chew food that you enjoy which you may not be able to chew with a missing tooth or with ill fitting dentures. ​ With an dental implant excellent aesthetic results are achievable, meaning no one need know that you have had a tooth replaced. Dental implant surgery in our opinion the best way for you to reinvent and rejuvenate your smile.
---
What is the procedure if I choose dental implant treatment?
---
Mouth examination ​ The first step is to give our patients a full clinical examination of the mouth to assess your overall oral health. This allows our dentist to check that enough bone is present for your implant and that the mouth is healthy and that you are ready to have your implant. If any decay or infection is present, this must be treated before surgery. ​ Full written treatment plan and costings. ​ We will then provide you with a comprehensive outline of the proposed treatment. At Hilton Dental we provide all our patients with all the available treatment and payment options so that you can make the best possible choice. ​ Our experienced dental technician will then prepare a mock up so you can see what your new smile will look like with your replacement teeth. ​ Implant placement ​ The implant is gently placed into the bone and is then left to heal under the gum which can take between 3-6 months. During this period the implant is not loaded or put under any direct stress enabling the bone to fuse to the implant, a process known as osseointegration. ​ If the implant is to be loaded immediately, a post is attached to the implant onto which a temporary crown is fitted. This can all be done on the same day, if however, a temporary bridge or crown is not needed immediately it will be fitted after the osseointegration process has taken place. ​ Exposing the implants ​ If the implants haven't been loaded immediately, then this is the next stage. The implants are uncovered and impressions taken, allowing the dental technician to construct a custom made post to fit the implant ready for your dental crown, bridge or denture. ​ For single crowns and dental bridges, temporaries are normally used to ensure that the correct gum profile has been created for the best possible aesthetic result. Some adjustments may be required to achieve the best possible outcome. ​ Final fitting ​ The final implant supported crown, bridge (artificial tooth) or denture is fitted approximately a month after exposure and will leave you with a perfect new smile.
---
Pricing
---
All our implant patients are different and have different needs. We are therefore unable to give a cost for treatment without having an initial consultation. We do however believe our prices to be very competitive and we would encourage you to come for a initial consultation to see for yourself.
---
What if I need to replace multiple teeth with dental implants?
---
If you have lost multiple teeth, you may be wearing a denture or partial denture. This can be a real burden, causing embarrassment, discomfort and generally having a real negative impact on your quality of life. Did you know you don't have to eat soft foods or wear dentures for the rest of your life? Implants are a viable and clinically proven alternative to missing teeth. ​
Multiple teeth can be replaced with just a single implant. The implant screw can support a bridge of up to four teeth in a row, each stable and sturdy and guaranteed for life with good hygiene and maintenance.

Depending on the volume of jawbone, a dental implant and abutments can be placed on the same day or over a period of months. The implants will look and feel exactly like your natural teeth.

After a period of healing, your implants will be fully integrated and will look, feel and function just like natural teeth!
​

Life Benefits
If missing teeth are not replace with implants the jawbone will recede, giving your face a sunken appearance. Implants give you a youthful boost.
You can bite or chew a variety of foods.
You can live free of worry and concern about your teeth.
---
What if I need to replace all of my teeth with dental implants?
---
If you think that replacing several teeth means living with mouth full of dental implants, you will be pleased to learn that there is a less invasive alternative. Thanks to advances in implant dentistry, restorative techniques have become even more patient-friendly and fuss-free than before. ​ Known as the All-on-4 technique, this new and innovative approach secures a full arch of artificial teeth in the jaw without the need for individual screws. Usually it involves the placement of four strategically placed implants, hence the name 'All-on-4'. The implants are placed in such a way that they form a stable and sturdy base for the arch of teeth to be attached to. This procedure uses state-of-the-art technology such as 3D x-rays and surgical planning software to ensure absolute precision and accuracy. The surgery is quick, too, so you don't have to spend hours in the dental chair. In fact, you can walk out with your new smile right after the appointment! Stephen got his confident smile back, watch his video below: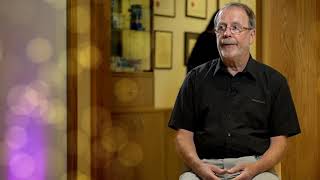 "I would recommend Hilton dental clinic to friends and family because of service I have received its second to none the consultation I had initially was fully explained everything was fully explained to me and the aftercare that I've received as well has been spot-on when Kemal initially diagnosed me with having a genetic gum disease."

"I got a confident smile back! When you walk in you immediately feel at ease.. I rediscovered new cuisine and food."

Not only will you have an attractive smile that looks as natural as the real thing, you will be able to eat, chew and speak with confidence. Our practice team is highly skilled in implant placement and we look forward to answering your questions about it.

Contact us today for an appointment.
---
---